Margin London + 2002 to 2013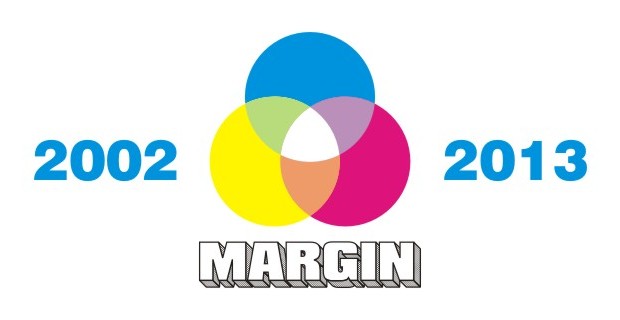 Since 2002, Margin has been a labour of love that ran alongside my consultancy work. More freelance and personal projects have taken over my time and energy, so I will not be opening applications for Margin exhibitions in 2014. It was not an easy decision to make but I have to take the exciting opportunity to concentrate on these more demanding and engrossing projects.
Margin is the longest-running independent fashion trade exhibition in London. It has always been an affordable event that punched well above its weight and I'm pleased with the impact the shows have had on the industry over 11 years.
Margin has spotlighted the importance of new and emerging brands; collaborated with respected artists, magazines, and record labels; promoted independents via video and iPhone App; inspired the redesign of a UK fashion trade magazine; and, most importantly, helped launch new brands such as Lazy Oaf, Long, Ayamé, Emily & Fin, Worn Free, New Love Club, Seventyseven, Worn By, Dephect, Loreak Mendian, King Apparel, Your Eyes Lie, Supremebeing, The Illustrated Mind, Conquer, Ashley Marc Hovelle, Out of Print, Dudes Factory, Sugarhill, and Ruby Rocks, to name a very few.
I've met some great people during the 11 years of Margin, from brands, stores, and press, and will miss our regular biannual catch-ups. I wish them continued success and trust that buyers & press will continue to support new brands.
Have a great season and many great seasons to come!
All the best,
Odysseas